Optometrists in Huntsville, Alabama
Dr. Neena James
Neena James received her bachelor of science in biomedical studies from Auburn University, graduating Suma Cum Laude. She earned her Doctorate of Optometry from the New England College of Optometry in Boston, Massachusetts, with a presidential scholarship. While in school, she received the prestigious Trustee of the Year award from the American Optometric Student Association (AOSA) National Board of Trustees. Additionally, Dr. James has conducted laboratory research in metabolic disease, ocular oncology, and ocular drug delivery. Dr. James enjoys hiking, gardening, cooking, yoga, watching sports, and being involved in numerous philanthropic organizations in Huntsville.
Dr. William F. Pittenger Jr.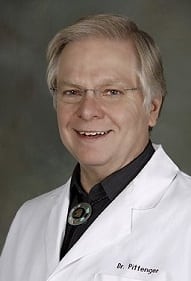 William F. Pittenger Jr. received his bachelor of science in physiologic optics from the University of Alabama. He earned his Doctorate of Optometry from UA's School of Optometry in 1983.
Helping people save their sight is Dr. Pittenger's No. 1 priority – especially in the battle against vision-threatening conditions like diabetic retinopathy and glaucoma.
Board Certification
American Board of Optometry, 2011
Professional Affiliations
North Alabama Optometric Society (past president)
Alabama Eye Care Alliance (president)
Alabama Optometric Association
American Optometric Association
Dr. Pittenger is also an avid fly fisherman.